GPS Vehicle Tracking
Los Angeles, CA
On-Line Wireless

GPS

Vehicle Tracking Solution



Call us for a FREE ESTIMATE at 213-761-7900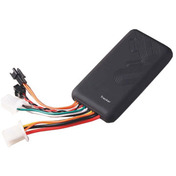 LA SMARTTRAC is a device that enables a company to design a service around its rich features. It provides the location of the vehicle in which it is located on the spot in a seamless wireless fashion. LA SMARTTRAC is optimized for fleet management services that have a large number of vehicles.

LA SMARTTRAC uses free Google Earth downloadable version to locate and plot the track of the vehicle; no need for any additional digital maps application, all you need is to plug LA SMARTTRAC unit in the vehicle and you will be able to locate it directly using Google Earth.

LA SMARTTRAC leads to a more efficient operation of your fleet.

LA SMARTTRAC increases your mobile workforce productivity.

LA SMARTTRAC lowers your operating costs.

LA SMARTTRAC improves the safety and security of your mobile assets.

LA SMARTTRAC is the cheapest Vehicle Tracking solution as you don't need to buy any additional software application.


Basic Features
GPS
based location and status reporting on GSM / GPRS networks
Real
time vehicle tracking and status monitoring
Store and forward capability store up to 8000 records
Multiple geofences on specific landmarks / locations
Unit starts transmitting and alerts the driver is the vehicle enters or exits a certain geofence.
Up to 64 geofences can be set up for each vehicle
Cable and Over
the
air configuration & upgrades
Reduce the cost to upgrade
LA
SMARTRAC with remote support capability
Modify some of the functionalities quickly and easily
Internet access over GSM / GPRS
Provides an "always
on" high speed GPRS connection
Supports end
to
end Internet
based applications on laptops or PDAs
Data Compression:
Software compression: Saves communication fees.
Reading interval dynamically changed to reduce number of points per track.
Accident Information Storage:
Stores the last one minute information (sampled at 1s interval).
Internal Battery
auto
recharging capability
Supports operation without a vehicle battery.
Over Speed Detection
Unit can alert driver and/or headquarters of over speed.
Optional Features
Telemetry Port
Vehicle monitoring & control capabilities:
temperature sensing
door lock/unlock
engine immobilization
panic buttons
Integrate vehicle data into enterprise systems for maintenance & logistics planning
Navigation
Gain access to voice directions and in
vehicle mapping with Pocket PC
Vehicle Tracking.
Internet Access.
Communications (messaging and voice).
Telemetry Monitoring.


LA SMARTTRAC is capable of monitoring a vehicle 24 hours a day, 7 days a week. It is also fully configurable over the air and can be remotely supported.

GPS Vehicle Tracking
Los Angeles, CA
Please contact us for a free estimate
(213) 761-7900
sales@lacomputers.com
Thank you for you business!

Features
GPS - based Location Reporting
Multiple geofences
Cable and Over-the-air configuration
Internet access over GSM
Data Compression
Accident Information Storage
Internal Battery
Over Speed Detection
Telemetry Port
J1708 Capability
Navigation